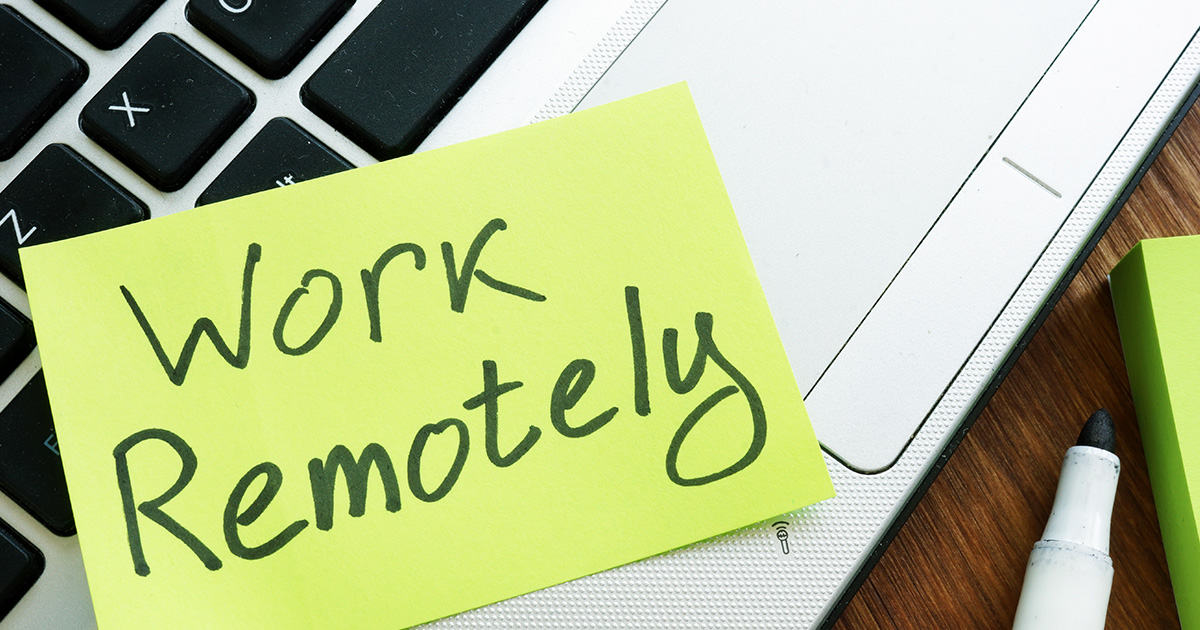 There are a lot of people who will be new to working remotely. I have been doing this for over a year now and I'd like to share some things that I have found useful.
Video Conferencing Tools
I love Zoom for video conferencing because it's super easy to use and costs only about $15/month for unlimited use. Scheduling, sharing screens, and passing control between team members is a snap and there's nothing to download. Put simply, it just works. Google hangout is a solid free choice and I have clients that use that as well. 

Video Conferencing Network
If you are planning on using video conferencing from home, be sure to take your internet connection speed into consideration. Your WiFi connection may not provide enough bandwidth to sustain a smooth video conference. An ethernet wire plugged straight into your router from your computer is much faster. 

Project Management Software
If you're used to working closely in person and find you're in need of building more structure around projects to get things done, Asana is an easy-to-use project management tool. I like it because it balances ease of use with robust features like time tracking, milestones, and dependencies to ensure your stuff gets done on time.

Project Management Workflow
Related to project management is a conceptual tool called RACI. This stands for Responsible, Accountable, Consulted, Informed. For every step of a project, determine who is included in each of these categories. The key to moving a project along is to ensure one (and only one) person is accountable for getting the project moved to the next stage by a predetermined date.

Define Your Work Location
If possible, find a place in your home to use as your office space. Although I can use a couch in a living room when nobody is around, I find that I am most productive when I am in a space dedicated to my work. This also helps me to separate myself from work when my workday should be complete.

Remain Calm
Perhaps the most important thing is to get out of your own head. Psychologically, working from home is very different from being around other people. Stay in contact with each other and give people the benefit of the doubt when they don't get back to you immediately.
I hope these items help you succeed in working remotely. Do you have any tips to share?
Comments are closed.